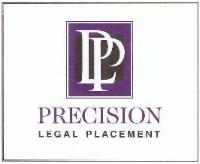 Recruiting in Orange County since 1993, Pamela Howlett is committed to providing service of the highest standards for clients and candidates alike.

Every search is unique and should be conducted as such. The matchmaking process is more complicated than practice areas and academic credentials. There should be consideration for the culture and philosophy of the firm as well as the personality and goals of the individual candidate. Additionally each search is conducted with the utmost integrity and confidentiality.

Most importantly Ms. Howlett personally handles all aspects of the search process including the coordinating and scheduling of each interview. All communications are directed to this office to avoid any breech of the candidate's confidentiality.

Please contact Ms. Howlett for further information as well as references.

Pamela Howlett practices and abides by the Code of Ethics as dictated by the National Association of Legal Search Consultants (NALSC).

e-mail us: pamela@precisionlegal.com